The JOB SCAMS are very common cyber crimes. The proliferation of online job portals & placement agencies have equally enhanced the space for job scams over internet by unscrupulous elements. With the lack of public awareness & knowledge about cyber crimes and overwhelming demand for jobs, ill equipped & untrained law enforcement, the cheating of innocent people with fake jobs is happening at alarming scale. The cyber space provides criminals to operate pan India or even internationally from the comforts of their homes or safe hideouts. They have unrestricted number of victims with all the options to choose from. The laws against cyber crimes are inadequate and not stringent. The cyber space provides for selection of victims from geographically distant locations, making is difficult for any concerted legal action against offenders. The dynamic nature of cyber technology, difficulty in collecting digital evidence, untrained and ill equipped law enforcement, prosecution agencies and judiciary makes a very difficult if not impossible to prosecute them.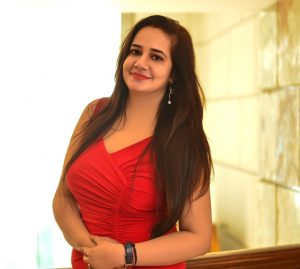 In one such recent case the Delhi Police CyberPAD, Special Cell arrested a cyber criminal for cheating thousands of innocent job seekers for over Rs. 1 Cr on the complaint of Havells India Ltd. He cheated thousands of unsuspecting innocent people by tempting them with jobs in reputed corporate firms like Havells, Amul, and Larsen & Tubro etc.  The cheater, sitting in Dehradun, misused his cyber knowledge and targeted victims from Southern and North-Eastern states of India, to reduce his chances of getting apprehended. He used Email spoofing , which is the creation of email messages with a forged sender address. The core email protocols do not have any mechanism for authentication, making it common for spam and phishing emails to use such spoofing to mislead or even prank the recipient about the origin of the message. The criminal worked as a tele-caller in a call-centre, where he learned about various apps and websites used for spoofing emails. Then he started running his own call centre with some female associates. Through call centre, using mobile sim-cards, they would target unsuspecting job seekers, mostly from far off places with job offers. He created spoofed emails of various companies, pretending to be an employee of these companies. The innocent victims, lacking concept of email spoofing, would believe in the job offer as genuine. The criminal would emails appointment letters to the victims from the spoofed mails and put up a demand for thousands of rupees as security deposits, processing and verification fees etc.  Once the victim has deposited the money, they would stop responding on the telephone and destroy the simcard.
When India is at cusp of digital revolution, it is desirable that we undertake appropriate policy interventions, so that the credibility of cyber space is not disputed. We all appreciate how difficult it is to prosecute cyber crimes; therefore deterrent punishment for cyber offences will go a long way. Cyber crimes are at times more traumatic to victims than the traditional property crimes of theft, burglary, cheating or robbery. With digital financial transaction & banking operations, the cyber crimes will definitely gain traction of criminals.
Prevention and effective prosecution of cyber crimes is prerequisite to Digital India.
Director Sanskirti University
& Vice president Indo American Business Chambers of SME