Best time management tips for IIT aspirants: It has been rightly said by someone "A well-organized life finds time for everything". It's not only about completing a school project or preparing for some competitive examination, a good time-management skill is a pre-requisite to all of us in this fast-paced life.  Proper time management is something that can change Candidates life. For this, you didn't need any extreme effort, but it just requires discipline. However, we are talking here about IIT aspirants and the best time management tricks that can help them, in the long run, to outshine and succeed. Here are some good time management tricks to follow-
Proper planning: This should include the dates of all the tests that you are aiming at in addition to Candidates board exams schedule (when declared).  In addition, Candidates must have the details of all the different mock tests that you have to appear for etc. and also the time-table of Candidates preparation. Also, plan out Candidates daily activities based on their importance level. Set Candidates priorities straight: Finish the most important tasks first. This would ensure that you are right in the direction towards entrance exam preparation.
Realistic goal setting behaviour: Set realistic goals in Candidates mind keeping in view Candidates abilities into concern. Don't be overconfident in Candidates approach. For example, while managing the course and topics of study don't try to make self-fool by saying that I will complete half the book by midnight. Segregate the sections of course while creating a balance between the tougher sections and easy sections. Each day set new goals and try to complete it as planned.
Know Candidates priorities: A lot of time can be wasted trying to choose which subject or topic is more worthy of Candidates attention. There may be many important topics competing for Candidates attention. When you are unclear, you procrastinate or you flip between tasks without completing any of them. The solution is to be crystal clear on Candidates priorities. Clear priorities are a key foundation stone of a time management mindset. When you are clear on Candidates priorities, you know which chapter or course add the most value, thus making decisions becomes a lot easier.
Stop struggling: While preparing for JEE, you really need to focus on the concepts. Rather than stucking to one way of solving a question try different approaches as well. One of the really good strategies is to approach a problem from various points of view, and trying to use more than one method to solve the problem. Solving several problems in each topic is suggested but don't waste Candidates time if you have become really confident in a topic. Move on to other difficult areas as well.
Time to escape: Taking time to escape from Candidates busy schedule by enjoying some of Candidates favourite activities allows you to restore Candidates mental, physical, spiritual and emotional energies. For the best results, you should include some active (e.g. jogging) and passive (e.g. meditation) activities. Find the activities which work best for you and include them in Candidates schedule.
Self-evaluation: After all the planning and goal setting, now is the time to find out whether you have achieved what was intended to achieve by you. If you failed to do so, replan or review again your accomplishments. If you sense any distracters around you (like family, friend or phones) that comes in the way of Candidates success, find ways to mend or eliminate them temporarily.
Practice and revise: Proper planning and practice promote perfect performance. Practice depends on training and it means repeating an activity. Practice is the best way by which you can achieve perfection. Practice makes one feel and understand the same idea or thing again and again. The more you practices, the more errorless you become.
Read about JEE Main 2018 Here. The admit card for JEE Main is going to release soon.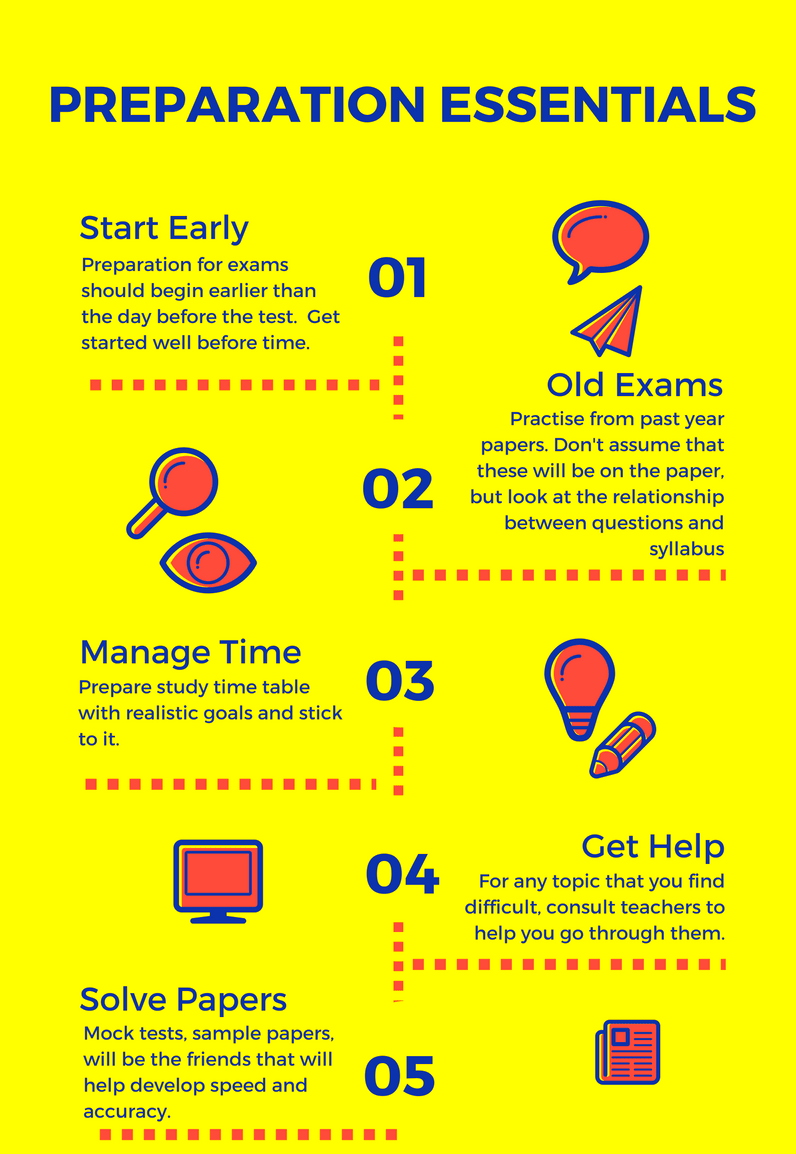 Subscribe to Get Updated Information about Best time management tips for IIT aspirants
​