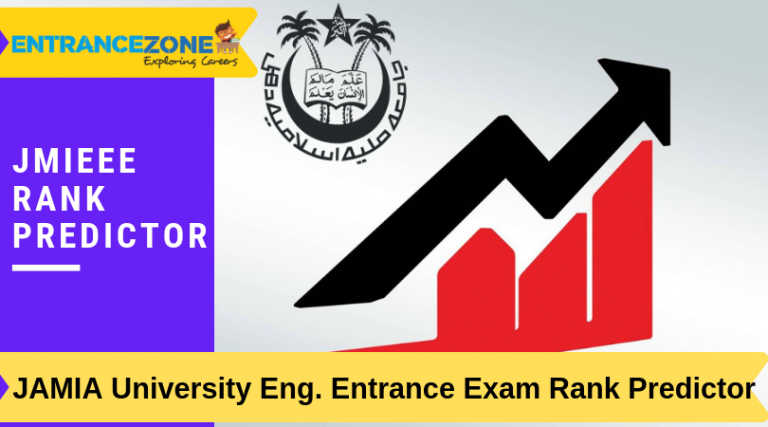 JMI EEE 2020 Rank Predictor will be based on JMI EEE B.Tech Rank Vs. Marks and Previous Cutoff Marks of 2019. Jamia Milia Islamia Engineering Entrance Examination) for B.Tech and B.Arch is conducted by Jamia Milia Islamia University. It is a university-level examination for various other courses. Provisional list of selected and waiting candidates will be released by the Jamia Milia Islamia University in the last week of June 2020. The cut off marks will be prepared by the office of the Dean, Faculty of Engineering & Technology.
The Jamia Milia Islamia will release the engineering cut off marks for the year 2019. The cut off marks will be prepared by the office of the Dean, Faculty of Engineering & Technology. Jamia B.Tech Cut Off for last year is given on this page.
JMI EEE 2020 Ranks Depends on the following Criteria
No. of Seats available in different courses.
Difficult level of the examination held.
Previous years cut-off criteria.
The number of Candidates applied and appeared for the Examination.
How to Use JMI EEE Rank Predictor?
Step by step Usage of Rank Predictor:
First and foremost, go to EntranceZone Rank Predictor.
Similarly, choose the Rank Predictor tool.
Finally, rank predictor tool can be used for- entering necessary details such as registered name in Application Form 2020, contact details, Registration Details, your desired branch (BE/B.Tech) & probable Rank.
JMI EEE 2020 Rank Predictor- Step By Step Usage
Firstly, go to JMI EEE 2020 Rank Predictor Here.
Fill all the necessary Information.
Along with the expected marks.
And, click on "Get Predicted Rank".
Your probable Rank will be displayed on your screens.
JMI B.Tech Cut Off 2018
The cut-off list for admission in Jamia Islamia engineering Courses will be given below when released officially by JMI. Last year, computer Engineering has the highest cut off marks followed by Electronics and communication. The following are the cut off ist released by JMI in the year 2017.
Subscribe to Get Updated Information about JMI EEE 2020 Rank Predictor: Jamia B.Tech Marks Vs. Rank
​
 First List of Selected Candidates
Branch –>

Category

Civil
Computer
Electrical
Elec & Comm
Mech
General
206
241
212
218
210
Muslim
161
202
164
166
175
Muslim OBC/ST
153
175
154
154
169
Muslim Women
110
136
113
129
112
Jamia Internal
125
140
110
112
131
First list of Waiting Candidates
| | | |
| --- | --- | --- |
| Category | Cutoff Marks | No.of Candidates |
| General | 171 | 290 |
| Muslim | 130 | 210 |
| Muslim OBC/ST | 133 | 70 |
| Muslim Women | 87 | 70 |
| Jamia University | 78 | 40 |
Second List of B.Tech Candidates
| | | |
| --- | --- | --- |
| Category | Cutoff Marks | Waiting Rank |
| General | 156 | G-291 to G-590 |
| Muslim | 124 | M-211 to M-325 |
| Muslim OBC/ST | 127 | MO-71 to MO-122 |
| Kashmiri Migrant | 145 | KM-1 to KM-10 |
Spot Registration Cut off List
| | | |
| --- | --- | --- |
| Category | Cutoff Marks | Waiting Rank |
| General | 156 | G-291 to G-590 |
| Muslim | 124 | M-211 to M-325 |
| Muslim OBC/ST | 127 | MO-71 to MO-122 |
| Kashmiri Migrant | 145 | KM-1 to KM-10 |