JEE Main 2017 Topper Kalpit Veerwal from Rajasthan scored 360 out of total 360 marks to be one of the legends of JEE Main 2017 toppers. In this exclusive interview with Hindustantimes, Son of compounder from Udaipur tops exam with 360/360 score. As per Rajasthan's Kalpit Veerwal, regular classes and a bit of confidence helped him score full marks. and securing the All India Rank 1 in the JEE Main 2017.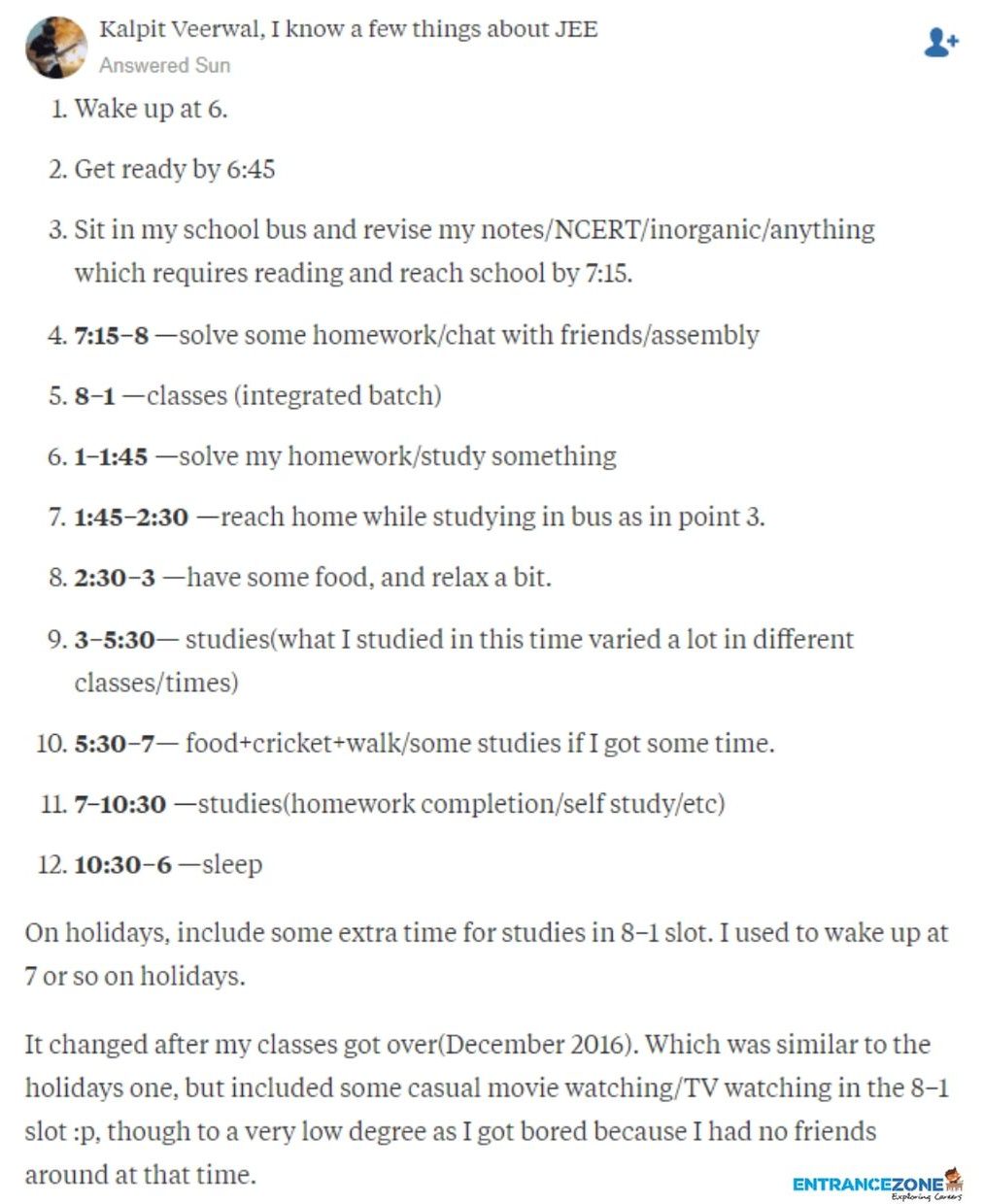 JEE Main 2017 Topper Kalpit Veerwal
"Kalpit Veerwal says it is a happy moment for him to be JEE Mains Topper,  but He is taking it normally and wants to focus on JEE Advanced, which would be held next 21 May 2017," the 17-year-old said
Latest: JEE Advanced 2020 Application Form available now.
Kalpit has appeared in Class 12 in Private board exams from MDS Public School in 2017 only and the result is awaited.
Subscribe to Get Updated Information about JEE Main 2017 Topper Kalpit Veerwal scores 360 out of 360
​
Read below excerpts from JEE Main 2017 Topper Kalpit Veerwal Interview
Congratulations! How does it feel becoming a JEE Main 2016 Topper? How are you celebrating your success?
KV: Thank you. It feels like being on cloud nine. I am celebrating my success by receiving calls of felicitations from relatives and friends. Moreover, JEE Advance is around the corner so, I need to work on that also.
What was your overall and sectional score?
KV: I got full marks in Physics, Chemistry and Mathematics, compiling it an overall score of 360 out of 360 marks.
Would you like to share with us your key strategy for JEE Main 2017?
KV: I worked on my strengths so that I can tackle each and every problem related to it. It is advisable to tackle weak points but not in the eleventh hour. It is very imperative to clear concept of the topic. I also attended various doubt clearing sessions and participated actively and with a full zealot. And for that, I took help from my teachers and fellow mates also. This assisted me to gain a platform of confidence.
How many hours did you study every day during your JEE Main preparations?
KV: I used to study about 5-6 hours a day for revising and clearing concepts.
Do you think coaching is necessary to crack JEE Main?
KV: Not necessarily. But I would say coaching provides a platform to the students to clarify concepts and doubts.
What was the toughest with respect to the easiest subject for you?
KV: Mathematics was the easiest subject for me but Chemistry (especially Inorganics part) was the toughest one.
How did you relax yourself during the preparation hours?
KV: The journey was never a tiresome path for me. While preparing for JEE Main 2017, I would play cricket in the evening and would also occasionally watch TV to relax my body and mind. This actually makes one rejuvenated to work harder again and also it rekindle the joy of studying subjects which you like.
Any hobbies which you would like to share? Which type of movies do you prefer watching?
KV: My hobbies include watching movies, reading novels and listening to music. I prefer watching regional movies and am not fond of 'Bollywood' types. I also like listening to classical songs.
During your preparation time, how was your societal nexus? I mean interactions with friends and being active on social media like Facebook.
KV: I used to interact with my friends for discussing doubts and queries. For this  I used Whatsapp and it played an enormous role. It was a good experience as it would be ultimately mutual aspects to gain benefits in terms of clearing doubts. When I would assist my friend with the query on a particular topic, it used to enhance my confidence. However, I did not interact with all of my friends on regular basis.  It did not aggravate my friendship with them I as they are happier than me with my results.
Any advice that you would like to offer to the JEE Main aspirants for their future endeavours?
KV: I would advise the aspirants of JEE Main to have faith in their hard work. Their preparation strategy must carry a well-planned iteration for their agenda. They should also have conceptual clarity in each topic. Here practice is the key as it helps in clearing doubts. And the most imperative is, solid revision should be done to develop ground of confidence.
Veerwal said his family, teachers of Udaipur branch of Kota-based Resonance Eduventure Private Limited's helped him achieve the feat.
He has been a student of the Resonance coaching institute since he was in Class 8.
Family Background of JEE Main 2017 Topper Kalpit Veerwal
Pushkar Lal Veerwal is a proud father of Kalpit and works as a compounder at Udaipur's Maharana Bhupal Government Hospital. And KVs proud mother Pushpa Veerwal is a government school teacher. Kalpit Veerwal elder brother is an MBBS student in AIIMS.