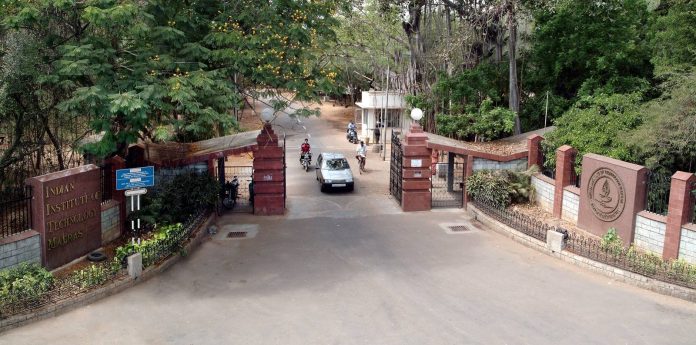 As per press release by High Commission of India Colombo, Sri Lanka that Government of India to provide admission opportunities for meritorious Sri Lankan Students to the famous and prestigious IITs Indian Institute of Technology from 2017 onward.
The High Commission in Colombo reveals this decision; A team of faculty members from IITs will soon visit Sri Lanka to interact with students and parents of GCE Level A students, prefinal and final students of secondary education, Regarding IIT entrance examinations, about IITs life and future aspects and prospects.
The Press release also states that during visit information will be provided on JEE Joint Entrance Exam for aspirants of undergraduate Engineering Branches and Graduate Aptitude Test for Post Graduate Courses at IITs, for the Academic session 2017-18.
Joint Entrance Examination set to add United States centre for foreign applicants to IITs
Recently Indian Institute of Technology the exam conducting body for JEE Advanced announced new examination centers in foreign land along with India. The list continue from Addis Ababa (Ethiopia), Colombo (Sri Lanka), Dhaka (Bangladesh), Dubai (UAE), Kathmandu (Nepal) and Singapore were among foreign centres where the IIT JEE (Advanced) 2019 exam was held, it has never been conducted in the US.
Subscribe to Get Updated Information about Sri Lankan Students admission into IITs from 2017
​
Sri Lankan Students Will Get Admission at IITs From 2017
Srilankan students can appear for JEE and GATE exams in Sri Lanka, on the same schedule; Date and Time, Like participants in India.
An orientation program will be organizing in Colombo to familiarize Sri Lankan students about IIT admissions on Monday, 5th September 2016, at the ICC Indian Culture Centre located at 16/2 Gregory's Road Colombo 07.
Parents and Students interested in participating in this program should pre-register with High Commission of India at [email protected], [email protected] to obtain their slot for the interaction with delegation team of IIT professors.
Pre-registration is on the first come first basis as its limited seat capacity event and Registration will be closed by after Noon of 2nd September 2016.The Same event will be organized in Jaffna on Wednesday 7th September 2016 by consulate General of India ,Jaffna.
Source; High Commission of India Colombo