AICTE recently lodged a complaint against the fake circular that was circulated on AICTE letterhead regarding scrapping of 75% attendance in colleges and introduction vocational projects. The fake notification becomes viral on social media and networks. AICTE clarifies the same and published a  circular F.No. AICTE/P&AP/Misc/2018, where it is clearly mentioned that the last notification was fake and AICTE is lodging complaint against such misleading and mischievous act.
Note: Students are advised to check the AICTE website www.aicte-india.org to confirm such news/circulars/notification in future. Also, read about tips released by Facebook to Spot False News below.
AICTE Released Notification Regarding Fake Circular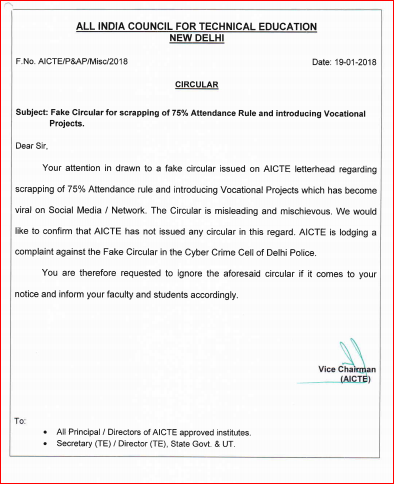 Read the original circular of AICTE here.
Facebook's Tips to Spot False News
The tips regarding spotting fake and false news on social media by Facebook are released a few months back.
Subscribe to Get Updated Information about AICTE Released Notification Regarding Fake Circular
​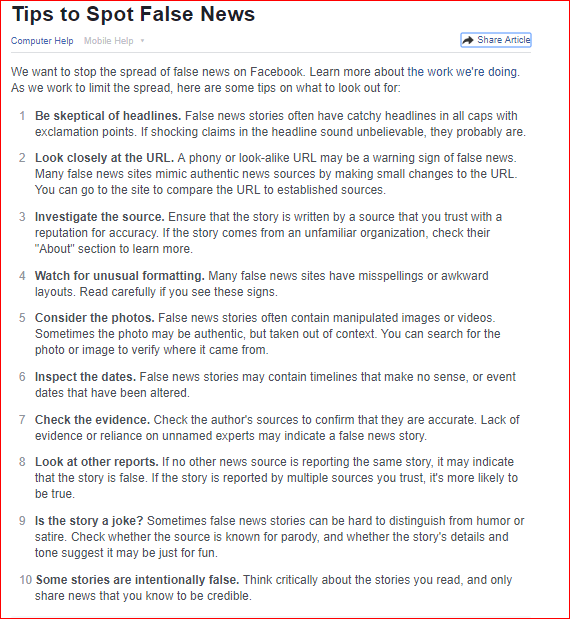 Read these tips on Facebook.