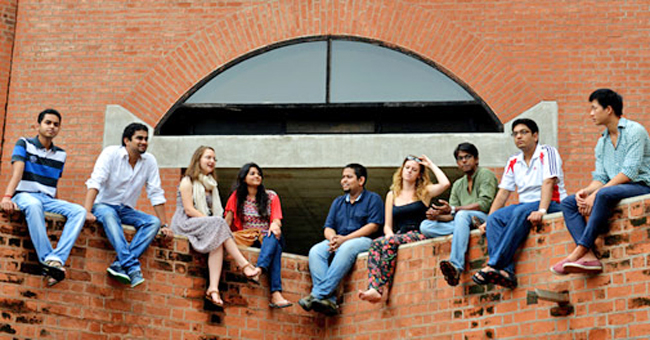 IIMs- Indian Institute of Management are making the attempt to ensure for Non-Engineering background candidates and going to reduce eligibility cut-offs at CAT Common Admission Test. The 19 IIMs are making efforts to increase the different background students at IIM campuses. As Believed by many that maths section provides an advantage to the Engineering Students in entrance test CAT.
Reducing cut off of social science background will help students belonging to the stream so that the disadvantage that they face due to the heavy section of Maths will somewhat reduce.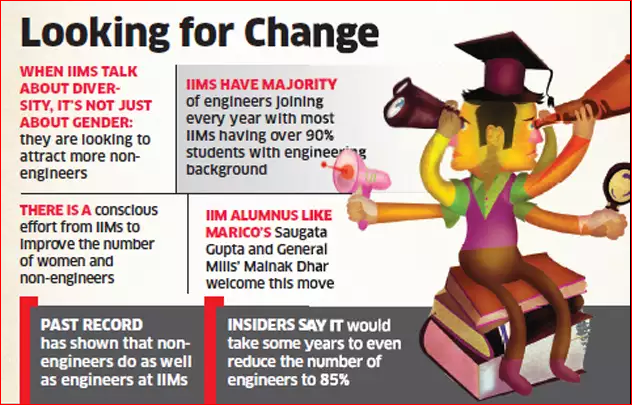 At present students belonging engineering background seeing a cut-off of 98% for CAT, whereas non-engineering students 92%,
Further reducing to non-engineering students than engineering students will lose 10% seats.
Subscribe to Get Updated Information about IIM Reduced their Eligibility Criteria - Indian Institute of Management, IIMs
​
According to education experts after this decision proportion of non-engineering students will increase at present in coaching students also comprise of only 20% Lacking in diversity is a big factor in killing IIM education,
IIM Bangalore already decided to expand its academic diversity by bringing more non-engineering background students and ongoing efforts of the IIMs in India to break the homogeneity of the campuses.
For now, mostly boys and engineering background graduates are taking admission at premium management institute. Many of the non-engineering students are also not applying because of pre-convinced notation that the engineering students got preference in test as quoted Prof Devanath Tirupati, Dean Academic IIMB
The orientation program for various colleges is planned to create awareness about the same, recently institute pitched at DU and St.Stephens College in Delhi.
Surprisingly looking at data that 85 to 95 percent of the students getting admission are Engineers, Highest at Ahmedabad IIm-95 followed by IIM Banglore with 91.9 percent
As reported by ET Economic Times comparing Harvard and Wharton 36 percent only.
The simple region is most meritorious school students' following the trend of getting admission in engineering courses, mainly at IITs and other engineering colleges. This creates a large pool of students with good at quantitative and reasoning skills. And they get over other students at common admission test and fill the classrooms of prestigious management institution.