VITEEE 2017 will be conducted by VITEEE University. The exam dates are 5th April to 16th April 2017. The type of questions asked in...
New Changes JEE Main 2017: IIT Madras will conduct the JEE Entrance Exam, Official Dates are Announced, JEE MAIN 2017 will be held on...
IIT KGP Kharagpur will soon launch new research course behind the Science behind Happiness with an aim to develop the ecosystem of happiness "a...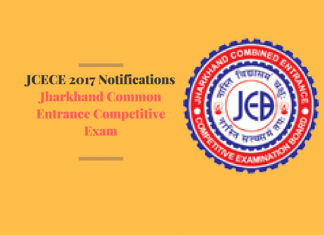 JCECE 2017 Notifications are released by JCECE Board. And Jharkhand Common Entrance Competitive Examination 2017 is a state level examination which is conducted every year by the JCECE Board. The JCECE 2017 Notifications contain...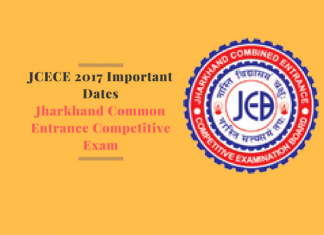 JCECE 2017 Important Dates is announced by JCECE Board. And JCECE 2017 is conducted every year to grant admissions to the various UG courses like B.Tech, B.Arch, Medical, Agriculture and others. This state level...
VITEEE 2017 will be conducted by VIT University for admission into various Engineering Courses at the different campuses . Application Forms are available from 9th November 2017 .Candidates can visit the VITEEE...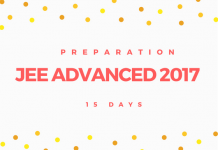 JEE Advanced 2017 will be conducted by Joint Admission Board (JAB) on 21st May 2017. It is one of the most prestigious engineering entrance examination in the country. 2.2 Lakh of...