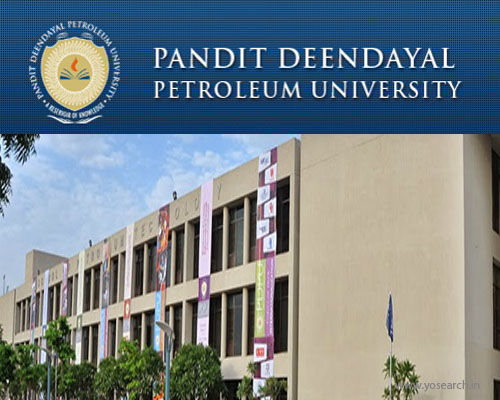 PDPU – Pandit Deendayal Petroleum University is spread over 100 acres campus located near Gandhi Nagar, 23 Km North of Ahmadabad, GERMI  established Pandit Deendayal Petroleum University as Private University via State Act in 2007.
Pandit Deendayal Petroleum University
The University offers programs in Human Recourses, Science, Technology, Management and Humanities
Opening Position: Professor, Associate Professor, Assistant Professor, Lecturer
Qualification: Ph. D. with first class and Masters for Lecturer
Subscribe to Get Updated Information about PDP University Invites Application for Faculty Position
​
Job Description: Individuals with an Excellent record of independent, high-quality research and commitment to teaching and research for various faculty positions.
How to Apply for Job
Interested candidates should apply only via online application form through the Institute website www.pdpu.ac.in
If a candidate wants to apply for more than one position, they should submit the separate online application for each of the positions.
The candidates called for interview shall be reimbursed for their travel expenses according to the University policy.
The University reserves the right of admitting of the advertised posts.
Salary: The University follows IIT norms for recruitment and compensation
Address of the Institute:
Pandit Deendayal Petroleum University,
Village – Raisan
District – Gandhi Nagar
Pincode-382 007. Gujarat, India